Final Rendering & Preparation for Publication
Within 24 hours after the shoot, there will be a private web link pointing to a photo gallery created just for you with all the headshots. The gallery will have low-resolution images for you to make your selections. Once we have your selections, the final images will be processed into high-resolution files, color corrected, and retouched in Photoshop.
web
social media
poster
portrait print
annual report
Photographing Process
Digital Image Process
Ready for Publication
"Our home building/remodeling company has been using Markert Photo, Inc. for three years to handle portraits, lifestyle and architectural photographs. Paul Markert has been timely and professional throughout this time for all of our shoots—often suggesting creative alternatives for staging and shooting to capture the look we desire. We are regularly impressed with the work Paul does on the set and on his computer using Photoshop to ensure truly gorgeous results. Since using Paul for our photography, our company projects have been reguarly featured in high profile magazines.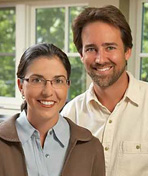 - Rocky and Gigi DiGiacomo, DiGiacomo Homes & Renovation, Inc., Minnetonka, MN 55305