Digital Image Process, Review and Delivery
"I shoot a variety of shots until we feel that we have a great shot. I always guarantee that we will get the shot you like." - Paul Markert
Multiple Delivery Formats
license usage (Flexible licensing - dual license for 1 year or indefinitely)
hi-res files: retouched and up to 50MB
48-hour delivery of selects
archive images on DVD or online up to 6 months at no cost
Individualized client on-line gallery review: PixOasis, up to 50MB per image.
Photographing Process
Digital Image Process
Ready for Publication
"Paul is a gifted photographer and also such a joy to work with—he is very accomodating and flexible. Paul is also a terrific director and great at working with talent. I would highly recommend him!"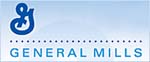 - Jenny Max
General Mills Inc., Minneapolis, MN