Markert Productions On-Location Services: Planning, Scheduling, Transport, Permits
On Location Corporate Portraits & Headshots
Paul Markert is well known for his expertise in planning and executing photography on location for his numerous clients.
Whether in offices or a building common space or outdoors in a public park, Paul pre-arranges for proper permissions and obtains necessary permits to do shooting.
We are readily available, responsive 24/7, and promptly return voicemail
Our results are high quality and competitively priced to fit your budget. One call gets the job done—on time and on budget.
cost: day rate or 1/2 day rate + other staff additional
written estimates; downloadable contract PDFs, model releases
Payment only at the end of the job
Call Paul now: 612-436-3000
Studio Portraits
Location Photography
About The Team
"Kazoo Branding contacted Paul to help with a challenging and unusual project. Our assignment was to create a positive brand for the Minneapolis Police Department while at the same time help the MPD recruit more women and minorities to the department. The big idea was to create movie-style posters that would depict police performing acts of courage and compassion.
We hired Paul to shoot on-location photos, on the streets of Minneapolis where real police conduct real business. The work turned out to be perfect. It was very authentic. Paul handled it all—assisted with the talent auditions, scouted locations, shot background, and shot the cop models on the streets in back alleys, on the Nicollet Mall and in studio."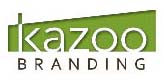 - Paul Dupont, Kazoo Branding, Minneapolis, MN