Markert Productions Team Readily Available to Meet the Project Management Needs of Large Organizations
Team Members
For specific projects Markert Productions draws upon services from Photo Assistants, Makeup Artists, a Production Designer (specializing in location research and getting resources), and a Set Creator.
An immense amount of work and project management goes into making a great shot. We can guide you through the process to ensure you get what you want. The Markert Guarantee: "The desired shot will get done, regardless; no cost if not satisfied."
Guaranteed Results
At Markert Productions, we pride ourselves in managing projects requiring excellence in people photography: corporate portraits, lifestyle, and people with products. Our professional service focused on the needs of larger organizations, yet we provide "high-touch" personalized service. We shoot in studio and on location, and even assist with scouting for locations.
Ask for your FREE estimate now. Use our online form to submit your project description and details and we can start the process right away.
Studio Portraits
Location Photography
About The Team
"Paul is a gifted photographer and also such a joy to work with—he is very accomodating and flexible. Paul is also a terrific director and great at working with talent. I would highly recommend him!"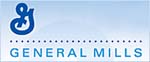 - Jenny Max
General Mills Inc., Minneapolis, MN