Markert Productions Video Branding Portfolio
Paul's Digital Video services are an extension of his digital photography services available for all client needs—including video branding.
Using motion media creates dynamic social marketing campaigns and displays your brand to the expanding audiences on mobile devices.
Video Production on a Budget.
Paul utilizes a small footprint when producing a video. Often it's just a crew of two, and yet capable of high quality sound and video capture.
"I've had the pleasure to work with Paul on numerous video projects.  He is a passionate professional with an intuitive eye for creativity.  He is always willing to go the extra mile, has a high standard for excellence and is  adaptable to all situations to produce the highest quality product on budget and on schedule."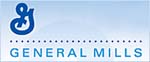 - Nancy Maurer, General Mills